The Civil Engineering department was established in 2004. The Department offers course leading to B.Tech degree in Civil Engineering. Initial intake in civil engineering is 30 students. At the undergraduate level (i) Core courses in Physical Sciences, Humanities, Mathematics, Mechanics and Drawing (ii) Departmental Subjects on Structural Engineering, Geotechnical Engineering, Irrigation Engineering, Transportation Engineering, Environmental Engineering, Surveying and Construction Technology are offered. The department has 09 well equipped laboratories which provide good facilities for routine teaching, field testing, structural designing and research in civil Engineering. The department has its well furnished Computer Center to cater to the needs of the students and staff.
M.Tech
Eligibility Criteria :A person holding the following qualifications shall be eligible for admission to the programme for the degree of M. Tech. :
Bachelor of Technology or equivalent degree with at least 50% marks in aggregate in the appropriate branch prescribed for admission to M.Tech.Programme of the Punjab Technical University on the basis of merit in GATE examination.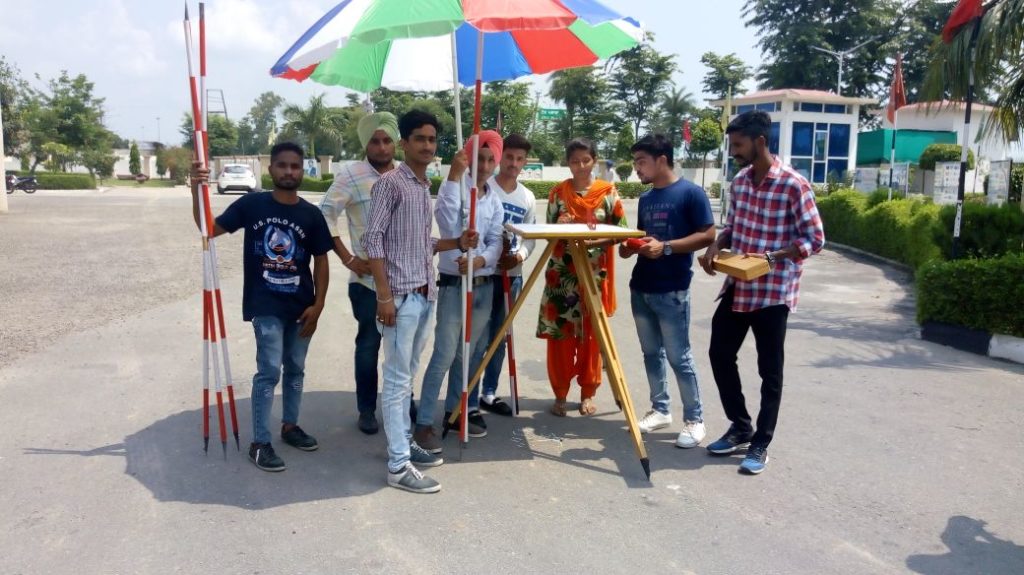 B.Tech
This college is affiliated to Punjab Technical University, Jalandhar and approved by the All India Council of Technical Education (AICTE),New Delhi. This college offers following B.Tech programmes of 4 years duration:
Computer Science & Engineering
Electronics & Communication Engineering
Mechanical Engineering
Information Technology
Civil Engineering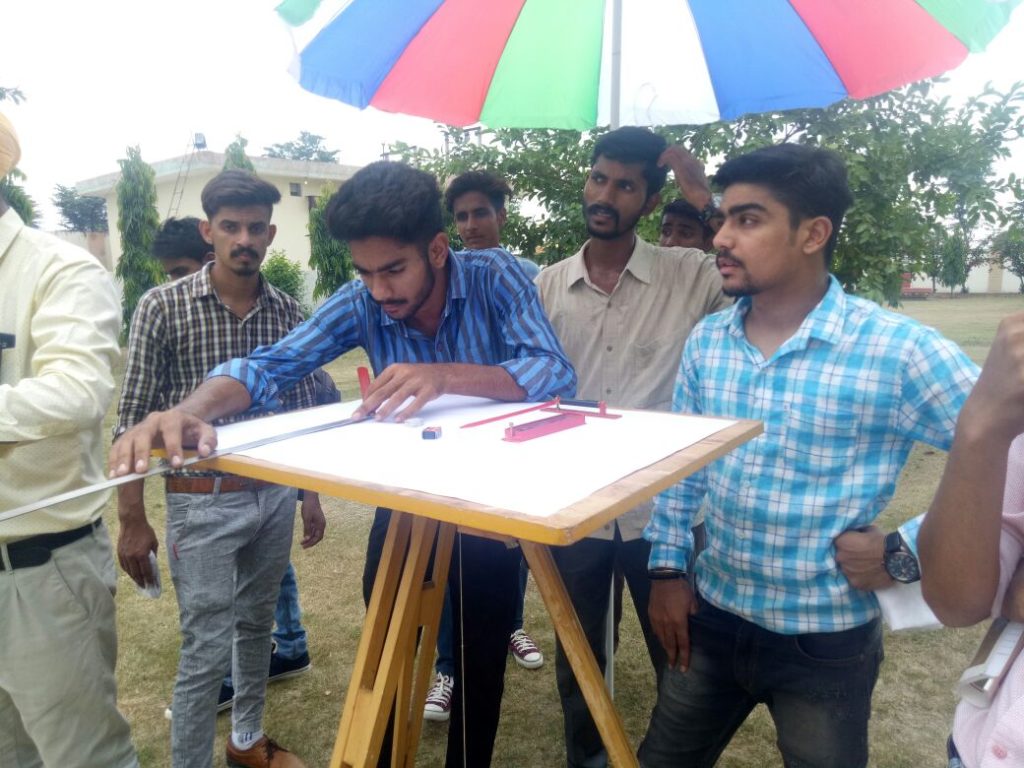 Diploma
Under the aegis of Ram Asra Goyal Education & Research Society and able stewardship of Chairman Shri R. K. Goyal, Asra Group of Institutions has been providing seamless and unlimited growth to its students. The Polytechnic has been setup with the idea of not just imparting technical know-how with hands-on training to the students after matric but also providing them with personal and spiritual growth, thus, giving a competitive edge to them in this plethora of look-alike institutes. ASRA Polytechnic is approved by AICTE (New Delhi), Punjab Govt. & Affiliated to Punjab State Board of Technical Education, Chandigarh. ASRA Polytechnic is combining its legacy of leadership in technology-based education with an expanding emphasis on the pursuit of discovery. In addition to their commercial successes, innumerable ASRA students, faculty and management have combined vision, analytical capabilities and an entrepreneurial way of thinking to change the world for the better through a wide range of important contributions. The Polytechnic offers a range of career-oriented Diploma Programmes in Engineering to ensure that students can move seamlessly to the workplace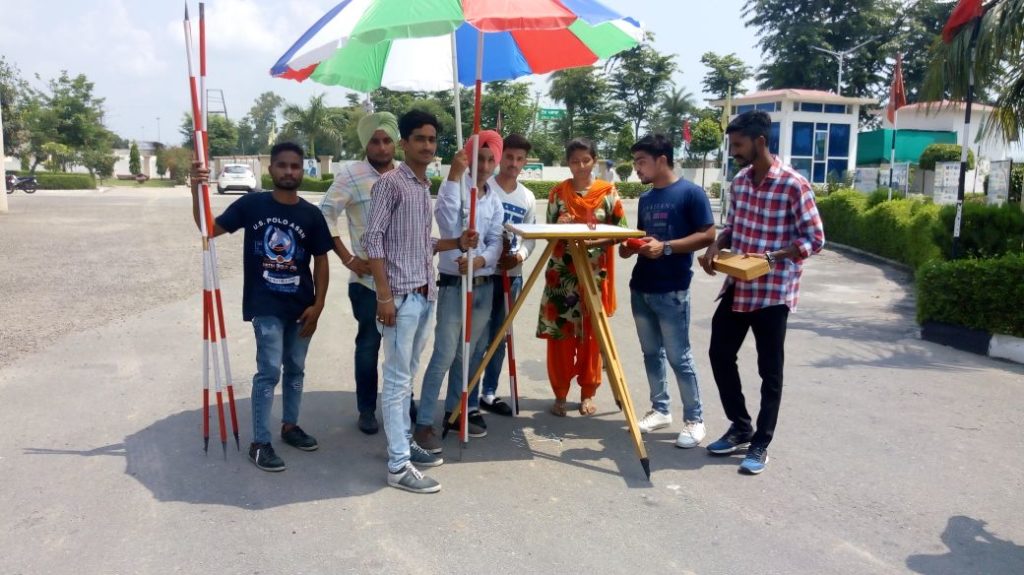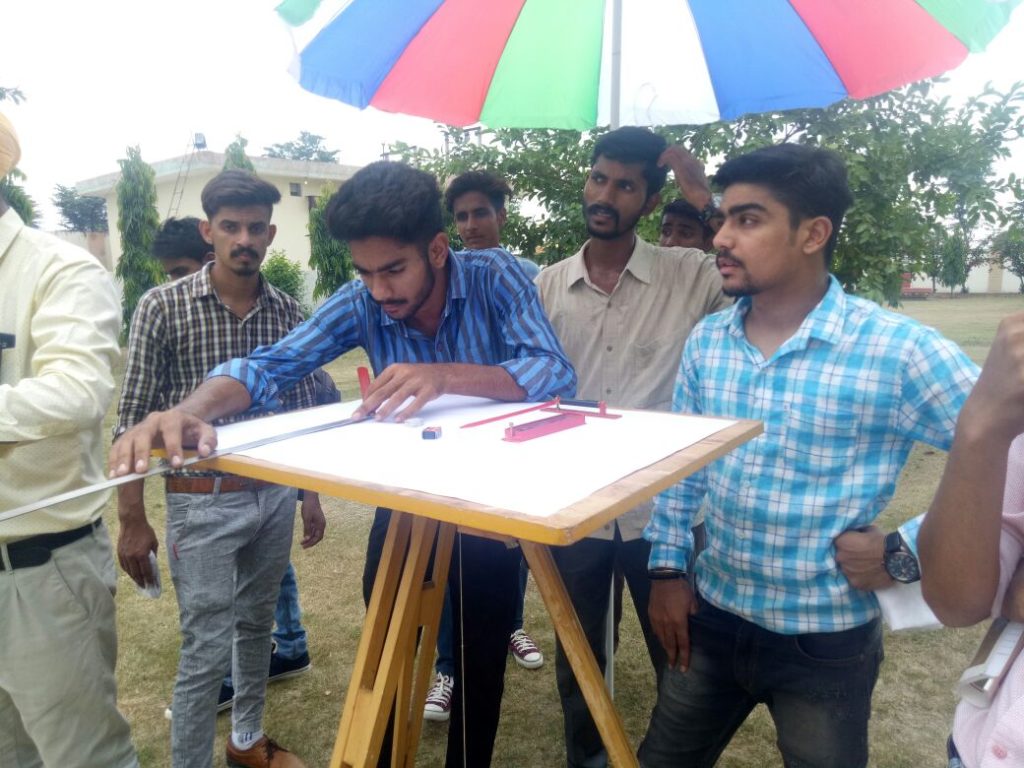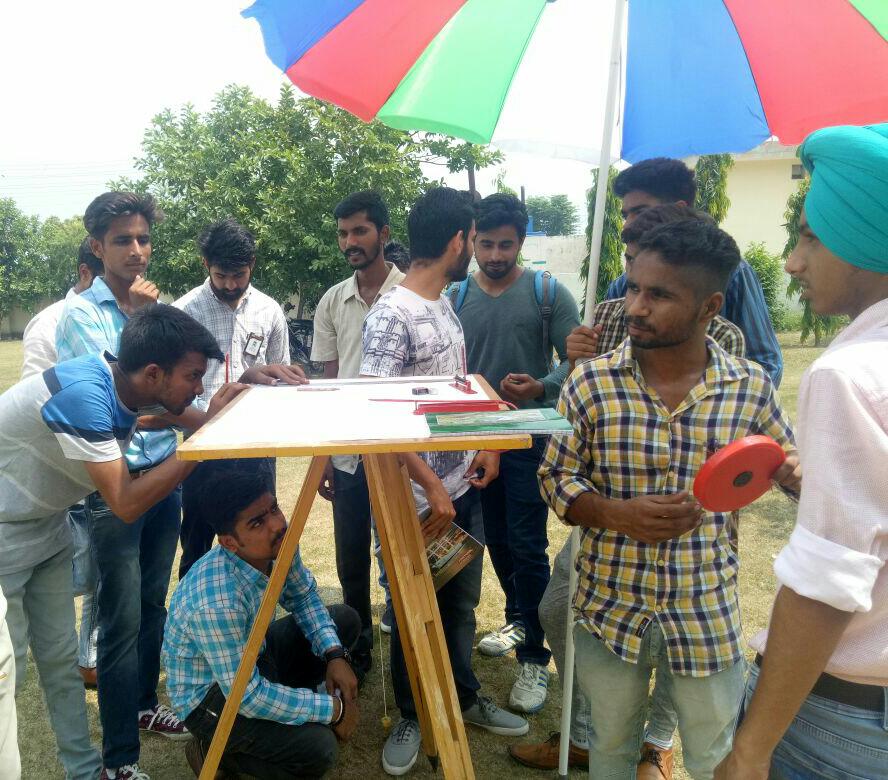 Faculty
The department has a highly qualified and dedicated faculty which strives to produce competent professionals who are abreast with the latest technology and are equipped with enterprising skills necessary for a designer and a site engineer. The department has adequate trained supporting staff in its various Laboratories.
Survey Camp
Students of civil engineering entering into third year are given practical training of surveying by taking them to survey camp of 3-4 weeks. Duration. Two Survey camps have been successfully completed; First to Dalhousie & Second to Solan.
Departmental infrastructure
Department has state of art infrastructure and laboratories for training students to meetthe needs and requirements of the industry
Survey Lab
The laboratory provides facilities for linear, space and angular measurements in the field in connection with road and building alignment, detailing of infrastructure layout etc. The lab is designed to give the students a thorough grounding on the surveying. Equipments include Theodolite, leveling staff, plane table telescope, Telescopic alidade, planimeter, clinometer, optical square etc.
Environmental Engg Lab
The laboratory has mainly water quality and waste water testing with facilities for collection of sample, chemical analysis and bacteriological analysis. The laboratory is well equipped with latest equipment like UV Spectrometer, Distillation Unit, Digital DO meter, pH analyzer, nepheleometer, digital bacteriological incubator etc.
Transportation Engg Lab
The lab infuses students with the fundamental knowledge regarding modern day pavement design. Equipments are capable of testing road aggregate, bitumen, pavement using the LOS ANGELES test, Abrasion test, Impact test Penetration test, Marshal Stability test etc. Pavement materials testing, pavement mixed design, traffic studies and road surface evaluation form the major sections of the laboratory.
Fluid Mechanics Lab
The laboratory has facilities for carrying out the study of flow analysis, open channel studies and boundary layer analysis. It is equipped with various flow meters like venture meter, orifice meter, various notches and other latest equipments.
Concrete Design Lab
The concrete design & drawing lab of the department is well-equipped with a number of PCs. The computers are loaded with various civil engg. softwares like STAAD PRO, AUTOCAD etc.
Structural Analysis Lab
Lab is well equipped with models for analysis of various structures. The models include two-hinged arch, three hinged arch, conjugate beam apparatus, continuous beam apparatus etc.
Geotechnical Lab
The lab caters to the needs of students for various soil testing by providing sophisticated equipments such as Direct Shear Testing Machine and Tri-axial testing apparatus pressure system
Fluid Mechanics Lab
The laboratory has facilities for carrying out the study of flow analysis, open channel studies and boundary layer analysis. It is equipped with various flow meters like venture meter, orifice meter, various notches and other latest equipments.
Concrete Technology Lab
This lab provides state-of-the-art facilities for the testing of the quality of various construction materials and concrete. These include mix design, cube testing, flexural strength of concrete etc. The laboratory has various facilities for strength testing, nondestructive tests, steel¬concrete bond strength, shrinkage and creep.